Last updated on August 30, 2018
There's been a lot of buzz around Amazon's forthcoming second North American headquarters — dubbed HQ2 — which will cost $5 billion to build and bring 50,000 jobs to its chosen city. Wherever the company lands (there are 20 current finalists), it will surely create a real estate boom. Home prices are expected to increase in the market where Amazon builds, and when home prices go up, so do rents. A report by Apartment List predicts that Amazon HQ2 could result in an annual rent increase of up to 2% (on top of average annual growth) for the host city.
But Amazon isn't the only corporation to watch. Any major move by a big company can ignite a market, and several cities around the country are currently attracting a significant number of new businesses, new offices, or expanded facilities. Below, we zoom in on four cities doing just that.
Detroit, MI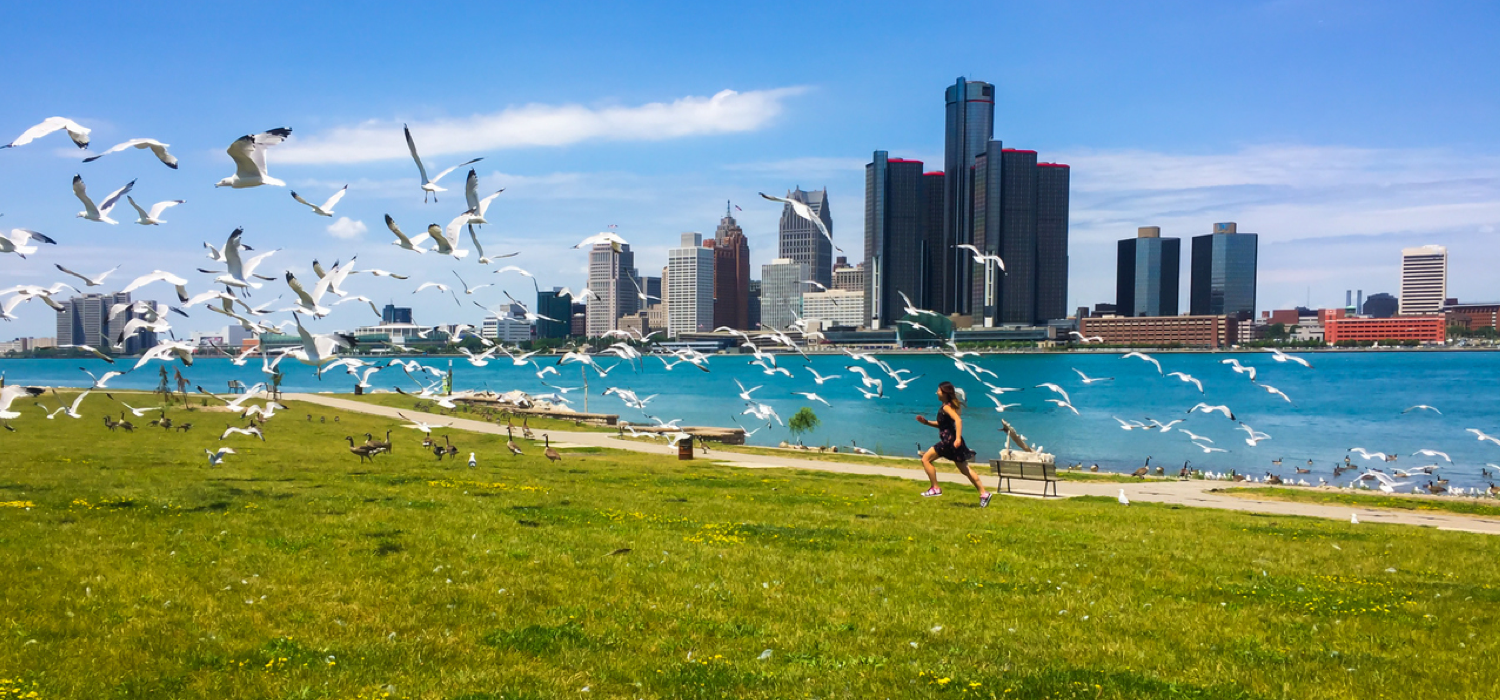 Detroit's recent economic history may be tumultuous, but the city shows positive signs of growth. After a dismal 2013 (when the city declared bankruptcy), Detroit is about to post its fourth straight year with a balanced budget. The unemployment rate has also been cut in half — from 18% to 9% — in the past five years. It's worth noting that the national average sits at just about 4%, and the state of Michigan is at 5%, so there's still work to be done in Detroit.
However, Motor City is up for the challenge. Businesses with global reach such as Amazon, LinkedIn, and Penske Logistics are all expanding into industrial space near the Detroit airport within the next year. The airfield project is projected to create 2,300 new jobs, and Ford has also announced plans to turn 1.2 million square feet in the city's Corktown neighborhood into its electric and autonomous vehicle hub. The campus will have space for 2,500 Ford employees as well as room for 2,500 employees of partner companies and other businesses.
In addition to an influx of companies creating jobs, the city prioritizes entrepreneurship through groups like Built in Detroit, which helps Detroit-based small businesses expand into international markets.
All of this business growth is good news for landlords. According to Rentcafe, rents have increased 3% in the Detroit metro area over last year.
Atlanta, GA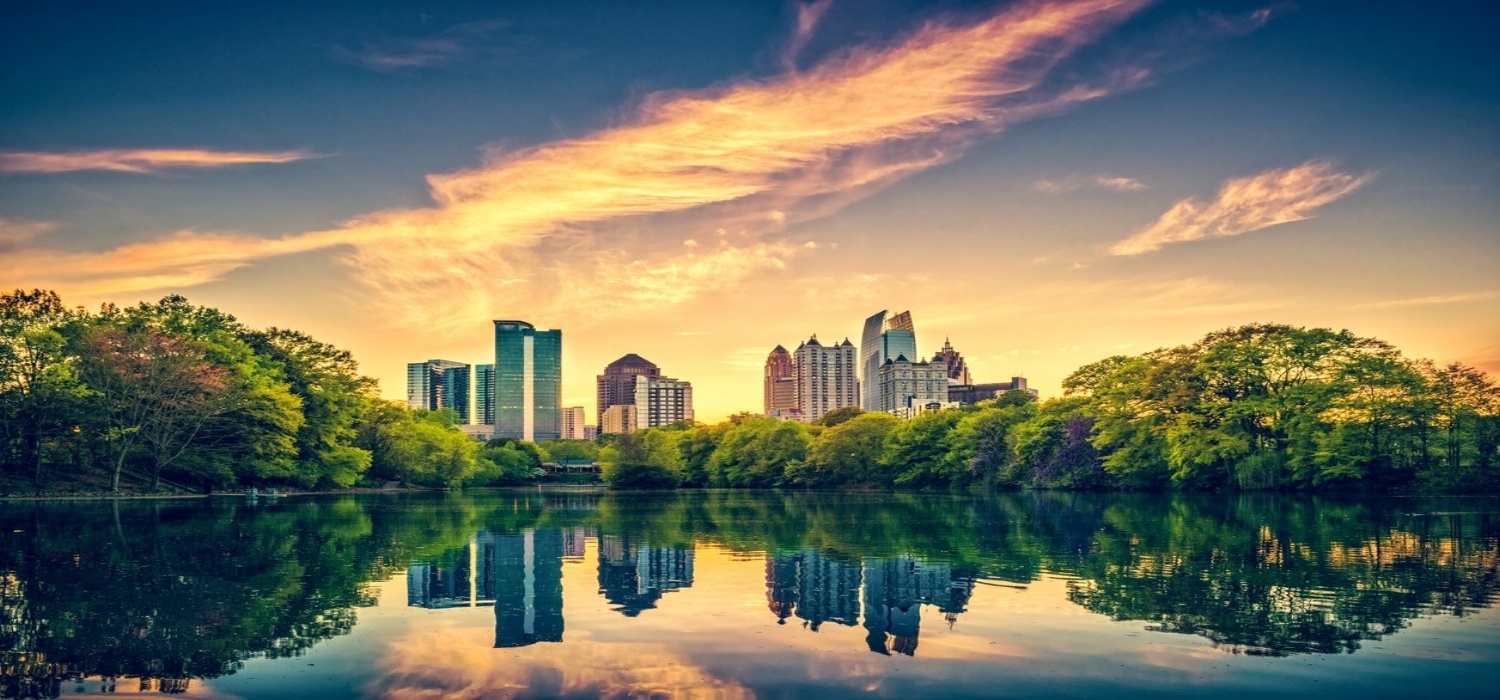 Atlanta has seen serious growth since being hit by the recession in 2008. According to Forbes, it is now one of the most lucrative places for real estate investors in the nation. Here are some of Forbes' numbers:
Average home price: $234,249
3-year population growth: 4.9%
2-year job growth: 5.1%
1-year home price growth: 8%
3-year price growth forecast: 24%
Homes are undervalued by 7% compared to the historic ratio of price and local income
Already the home base for 28 Fortune 1000 companies, including Delta Air Lines, UPS, and Coca-Cola, Atlanta looks to be a continued site of business growth and increasing real estate value as it further establishes itself as the South's cultural and economic epicenter.
Currently, a wide variety of businesses are expanding in Georgia's capital. Tech is huge, with the city boasting the eighth-largest employed technology talent pool in the U.S., totalling almost 135,000 jobs. From technology companies such as Instacart, Pandora, and CallRail (which are expected to add more than 1,000 jobs collectively), to insurers Delta Dental and Anthem (which are adding more than 2,500 jobs combined), this mix of businesses will bring a variety of renter demographics to the Atlanta metro area.
Huntsville, AL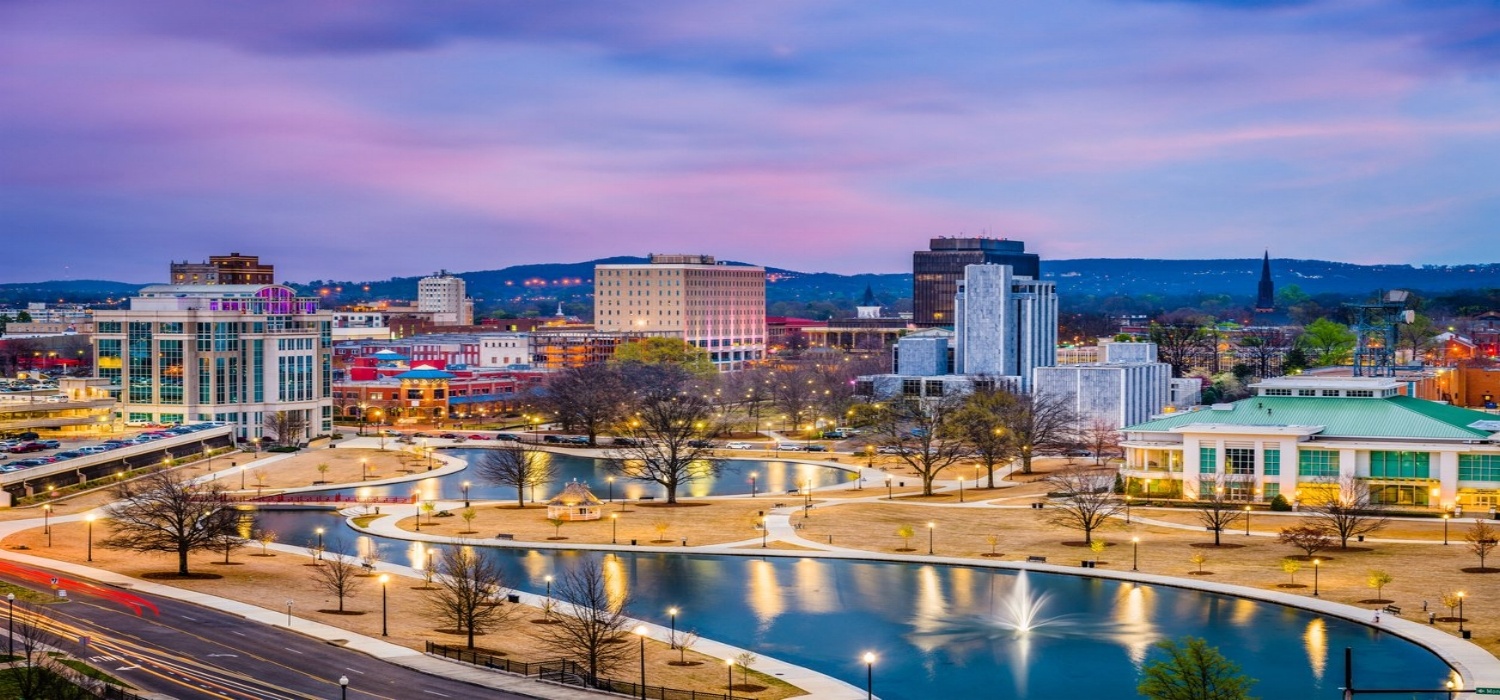 Huntsville, Alabama, is the one city on this list that many Americans might not be familiar with. Take note, however: Huntsville is gaining popularity with businesses and government agencies. The surge is partly related to construction of the FBI's new 200-acre campus, which is predicted to bring 5,000 federal and private sector jobs to Huntsville.
Mazda and Toyota also recently announced a joint $1.6 billion plant that will break ground in 2019. It's projected to take two years to build and will employ 4,000 workers when it's up and running.
Here are a few other noteworthy developments bringing new faces to the city:
BAE Systems, the third largest defense contractor in the world, will add hundreds of jobs at a new manufacturing and office facility.
BOCAR, an automotive supplier, will invest $115 million in a new plant. The company plans on adding 300 jobs.
City Council recently approved a

$750 million data center

that will create 50 high-paying positions.
For a city with a current population of just over 190,000, Huntsville's estimated job growth will cause a significant uptick in population, which may ultimately affect rental demand.
Phoenix, AZ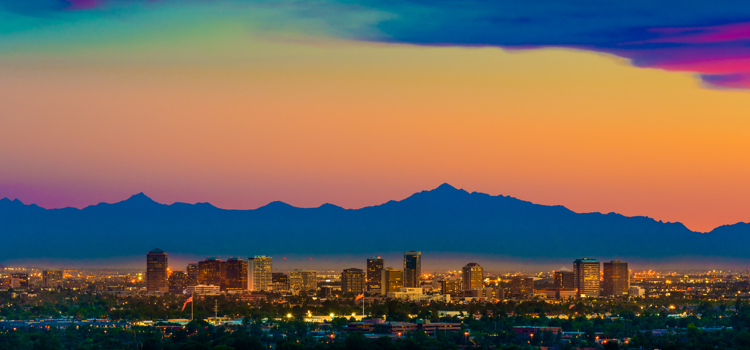 We recently did a full breakdown of the Phoenix real estate market which is a must-read for anyone looking to invest in properties there. But it's also worth highlighting the big businesses pushing the economy forward in Arizona's largest city.
With major companies such as Intel, USAA, Amazon, Benchmark Electronics, and Nikola Motor creating a combined total of more than 12,000 tech jobs in the Phoenix metro area, rental demand in the region is on a continued upswing.
Below are some relevant numbers on Phoenix culled from our market spotlight:
For the last several years, average employment growth is almost double the national average.
Industry employment in Phoenix mimics the national average with the exception of markedly higher employment in the high-wage sectors of tech, finance, insurance, and real estate.
Phoenix metro home values have gone up 8.7% over the past year and Zillow predicts they will rise 3.9% within the next year.
In short, the greater Phoenix area exhibits many positive indicators for growth in both employment and real estate opportunities.
*****
In these emerging and recovering markets, the barriers to entry in real estate are often low. This is partly why companies choose said markets, and also why they're lucrative for investors. Translation: markets with business growth on the horizon hold the potential for solid return on your real estate investment.
Ready to diversify your portfolio and invest in single-family rentals? Roofstock makes it easy to own rental investment properties in strong markets nationwide.